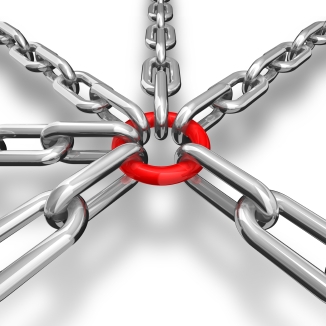 Back links are links on other sites that point towards your website. Sometimes they may be called inbound links. The number of back links to your site may be perceived as being an indication of the importance and popularity of your website.
Back links are an important part of internet marketing. Some of the search engines (particularly Google) will place more importance upon those websites that have a higher number of quality back links and will consider such websites more relevant than others in their search results pages.
Quality back links today are one of the most important aspects of internet marketing/search engine optimisation. It is no longer enough merely to have a lot of back links, the quality of those back links is of the utmost importance in helping your website to obtain better rankings by the search engines.
There are two main requirements of a quality back link:
1. The theme of the site providing the back link should be the same as your website.
2. They should link to your website with the keywords or phrases that you are optimising.
We carefully identify quality back link opportunities that are relevant to your site and we set up genuine linkage from hundreds of these sites to yours.  You should avoid the useless, high-volume, machine-generated links that can be bought on the net at low cost.  Rarely are these targeted, relevant links and they are very much a 'hit and miss' exercise.  They are of very little or no importance to the major search engines and border on being a scam. Many of these automated links will not even be approved by the other site's owner.  As with all else, you get what you pay for – in internet marketing, if it is cheap, it is likely to be a waste of money.